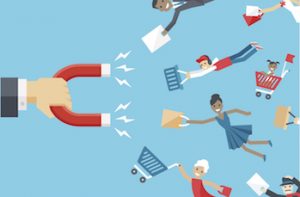 Are you looking for more customers for your business?
Everything today is online!
The truth is that search engines want every small business paying to advertise to be at the top postions for their service
Their goal is to get you to pay between £500 and £1500 per month and it is only going to get worse
Most Small to medium size businesses do not have this sort of budget
I can show you how to compete with the larger companies in your local area for a fraction of this cost and boost your local organic traffic today
Over the last decade new businesses in your sector have doubled or tripled all trying to get their business noticed online
I have been working with businesss just like yours for over 10 years we started in 2009 and all our businesses are on page one for free local organic traffic, but that is just the start off what we are offering.
I dont require any of your time but can give your business all the exposure it needs for just €1.66 per day or €50 per month 
Here is what we do for the money (the techy stuff) We do all this for your business every month.
With our brand new service platform to monitor website position and keyword position for all pages on your website 24/7. This will make sure we are keeping your site where it needs to be, in front of customers searching for your services in your local area.
We will Sync and Manage all MY Business listings on Google, Bing and Yahooand update these with new posts about your services and offers every month.
We will list your website and business information contact numbers on all high-profile directories, search engines, popular Social Media platforms, maps and Sat-Navs— instantly.
Your online listings include opening hours, website links, social media profiles, photos and more. No need to pay hundreds of pounds for premium listings across multiple directories — our service Manager Platform does it for you. Save hours in time and money.
Major SEO Benefits for your website
With your new Consistent, rich business listings across multiple publishers this offers powerful SEO benefits. The online directories have high-page-authority which means they are popular and relevant, boosting your overall search engine ranking on your websites.
Customer review Management
Be in control of your online reputation. Reviews will feed into your Listing Manager dashboardfrom dozens of listings, including Yelp, Google, Bing and Facebook. You'll know when someone has written about your business online!
Schedule new posts and special promotions
We can schedule and publish posts, special offers, about your services or products to appear on Social media groups across your area and other directories to attract more new customers and submitting them once will update all directories instantly.
My Name is Ian Hawksworth and I am here to help you today
I run a small business just like yours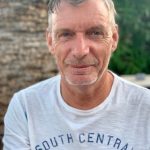 If you are intrested in our marketing package give us a try for one month so we can show you the difference it can make for your business and bottom line, you have nothing to lose and lots to gain
Complete our contact form and I will personally contact you here