★★★★★

based on

7

reviews.
Overall rating:
Affordable marketing services
Do you run a small business and provide services in your local area? 
We would like to introduce you to the new state of the art Listing Platform app.
Gone are the days you leave your business online presence to chance or manual intervention by SEO companies promising your the Earth and Delivering nothing.
Once we enter all your business information in the Application is goes to work for you 24 hrs a day
Boosts your business into the top 3 of search results for your local keywords on your website and GMB Account

Adds all your information to all of the leading business directories with photos video and more

Producing adverts or posts every week advertising your services or products to all leading business directories including Facebook and GMB Account

Geo tags all your photos of current Jobs and adds then to all Directories every time you upload them to us

All customer reviews from everywhere stream to the platform in one place to manage as you like and reply to your customers

We give you tools to collect reviews from your new customers

Sends adverts to all facebook groups in your area every week.

No Contract

Cancel Anytime

Fully managed service no time needed on your part

Designed for the small business owner
Hundreds of businesses just like yours are already using the state of the art listing platform and getting the competitive edge over your business and the local traffic in your area. 
Please Click on get started to provide us with a bit more information about your business so we can contact you with a no obligation quote by email.
We can provide you with businesses to contact who are already using the platform if required before you may a decision to come on board with us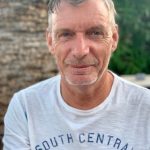 "Local Search is on the increase for users looking for businesses and services online. Google state that 46% of all searches are Local. It has become vital for small and medium-sized businesses to be easily found online. Small business do not have the budget like large companies who often spend thousands a month on SEO marketing. Uberall has developed the best digital location marketing solution on the market making it affordable for small business to complete in their local area. We've partnered with them to provide local business with an affordable solution to maximize their online presence. Local business cannot afford not to have this product in their repertory."
Ian hawksworth Owner of Hawksworth Web Consultants ( Affordable local SEO)
We publish your business on all these locations and platform and Sat Nav Systems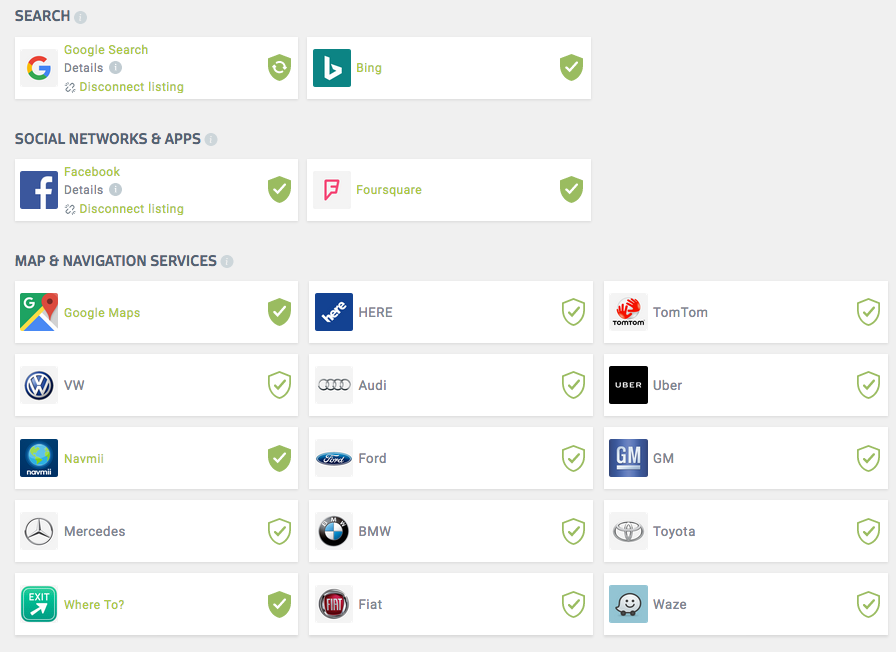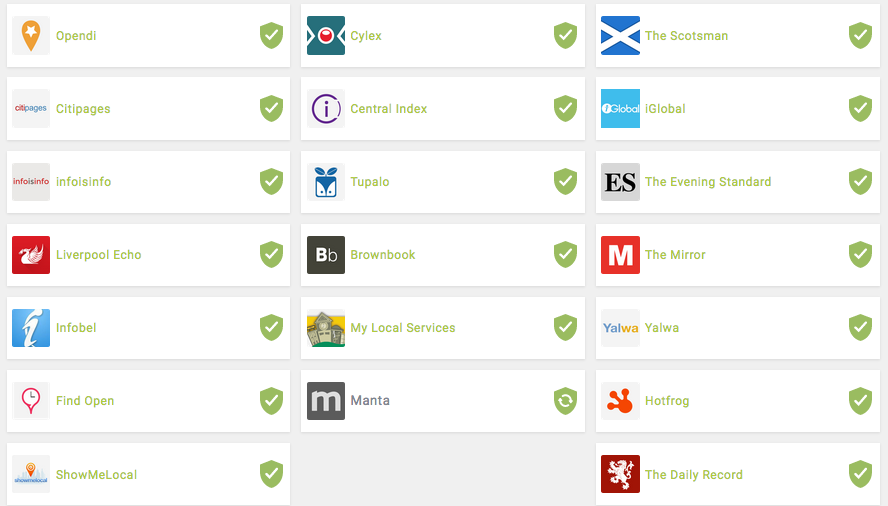 Note: Publishers and platforms will vary according to different countries and locations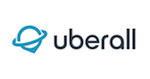 We are a Uberall Marketing Partner