Features for Our directory Sites
We can develop you a website to earn money for a part or full time business for property sales, property rentals, boat rental, bike rental, and directory sites
User friendly front-end dashboard where listings, bookings, packages, profile details and private messages can be easily managed.
Renting Users can choose check in & out date, guests amount and send a request to the host to book a reservation.Once the host accepts request user can be charged for the entire amount at reserved time. Host can manage calendar availability and set different prices for specific days.
Services Users can reserve spots at e.g. restaurants, car washes, barbers etc. They can choose date and time slot or specific hour if time slots are non set by host. They can be also charged for reservation.
EventsOnline ticketing system for any type of venue or event. Users can add event listings on your website while also sell tickets for those events.
Monetize Your Website
Making money from your website isn't a myth anymore and it's doable by everyone. With Listeo you can charge your customers per listing submission, offer packages or monthly subscribtion – the choice is yours.
That's not all! You can charge fees on every booking service!
For Example:
If the owner of a listing with an apartment booking service set a fixed price of €50 for each day and you set 10% fee for booking service you will get €5 and pay rest (€45) to the vendor. Vendors will get an additional "Wallet" page in the dashboard where they can check summary of an earnings from bookings, payouts history and set payout method.
Google Maps Integration
Thanks to an intelligent integration with Google Maps listings can be displayed on easily configurable map. Search results are an immediately updated without page reloading.
You can search with certain radius based on location or enable Google Maps based address auto suggestions for location field.
Private Messages
Listeo comes with smart private messaging system wherein users and listing owners can contact each other.
Reviews
Users can add reviews to determine the quality of goods and services from local shops. All reviews can be managed or edited. In addition owners are able to reply to reviews added by visitors.
Automatic Notifications
You can set-up automatic email notifications about bookings, payments, listing expiration and others. Content of messages can be easily changed in options!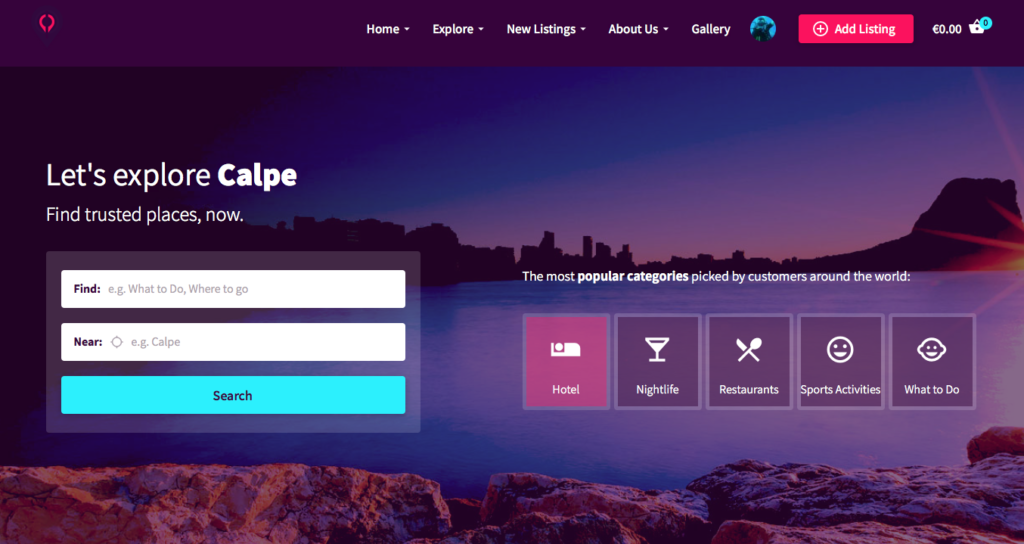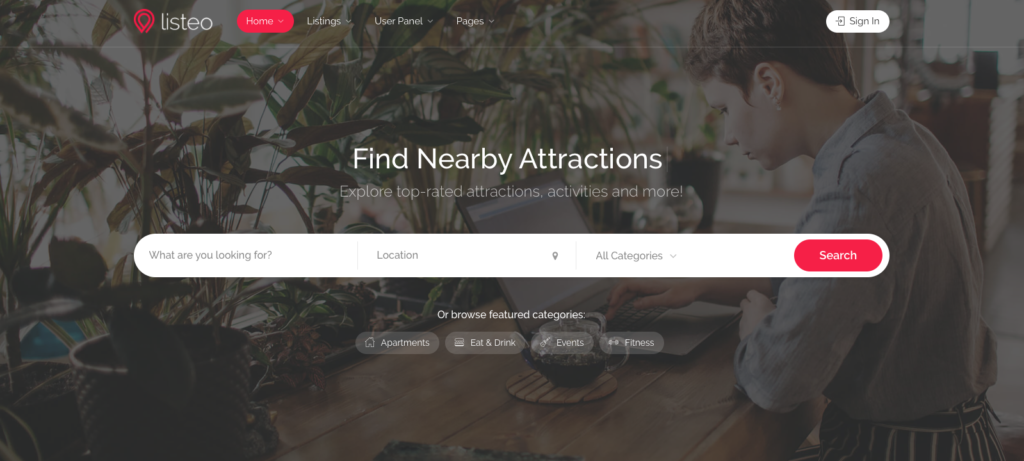 Prices and costings
We can provide you with A Property website template customized to your business for €995  and €495 per year Maintenance and management €995 website set up Includes the first year maintenance fee )
This inculdes
Installation on our fast dediciated server
SSL certifcate installation
Changes required throught the year
Maintenance
Why not try our new product  (listing Platform App) to get your website seen on all search portals and listed to other 80+ Business directories.  Cost for this service is just £50 per month