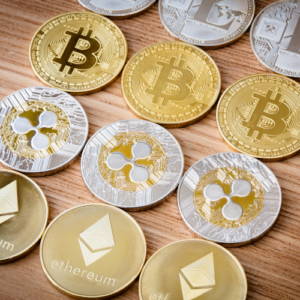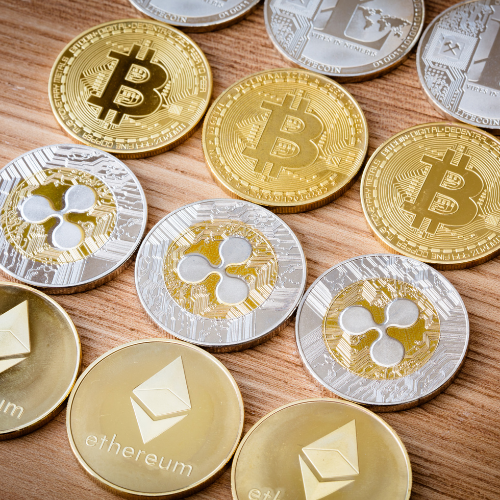 You may have heard about cryptocurrencies like Bitcoin or Ethereum, but did you know that there are over 21,000 cryptocurrencies or tokens in the blockchain world?. These run on different networks like Ethereum Mainnet, Polygon Mainnet, and Binance Smart Chain.
You can buy any of these Cryptocurrencies as a investment in their protocol or business idea, and sell them back at anytime to the currency of your country called a fiat wallet or soon to be called a CBDC wallet.
So, you could look at a cryptocurrency as a business that is using its protocol on the blockchain to serve as a utility to solve an IRL problem in the world. You can buy their Token like buying shares in a company. For example, if they launch their token for £0.0003 each, you could by 250,000 tokens for £750. If that token goes to £1 you would have made a good investment.
Tokenomics
Tokenomics refers first to the structure of a cryptocurrency economy as designed by its creators. These factors used by investors include Token Supply, Token Utility, Token Distribution, Token burn rate and crucially incentive mechanisms.
If we look at Token Utility, this could be huge in the real world for companies to capture you as a long term customer and incentivise you for using their services or products. By launching their own token, they could send a number of tokens to your digital wallet for shopping in their store that can be redeemed for another digital currency, or for other services and products. Just think of this application alone.
Tokenization of real world assets
The biggest opportunity in the world is about to be launched, with the help of the new blockchain technology which will enable you to buy a fractional ownership of everything and anything… You name it, tokenization will make it possible for people to buy and sell it.  This is according to industry insiders is going to be a $544 trillion trend. Read more about this here